Roasted, stuffed peppers are fantastic as a healthy, mid-week meal.
There are many ways to stuff a pepper, but this lightly-spiced, pork mince and wild rice stuffed, roasted romano peppers recipe is definitely one of the best!
I love romano peppers, they're sweet, juicy and perfect for roasting, which really brings out their sweetness. They're also great stuffed, although they can be a little more fiddly to stuff than your common-or-garden bell peppers.
This recipe features a chopped tomato base, wild rice and pork mince for texture and a meaty flavour, and includes a little cayenne pepper to provide a gentle, background heat.
I only use half a teaspoon of cayenne, but you may wish to add more if you like it hot, or substitute more paprika if you don't want any heat at all.
I opted for wild rice as the husks give a little more bite to the dish – especially the nice crusty bit on top of the filling after roasting!
The dish is flavoured with oregano, paprika and ground coriander, which adds a lovely, if subtle, background depth.
The peppers are best brushed with olive oil and part-roasted before being filled.
You could even give them the blowtorch treatment if you like them nice and blackened.
Whenever I cook with tinned tomatoes, I always add a tablespoon or two of tomato puree and a teaspoon or so of fresh lemon juice.
The tomato puree adds a little more punch to the tinned tomatoes, and the acidity of the lemon juice helps to bring the flavour out even more.
Finally, once the dish is ready, garnish the pork mince and wild rice stuffed, roasted romano peppers with a little fresh coriander.
You could serve this dish with rice, couscous, or possibly with Mediterranean-style roasted potatoes, but as it's still January and we're still sticking to our low-carb lifestyle (for now at least!), I just served it with a fresh rocket and cherry tomato salad, drizzled with my finest, homemade olive oil and balsamic vinaigrette.
Shared with: #recipeoftheweek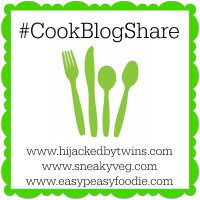 | | |
| --- | --- |
| | |
heat your oven and a shallow roasting tray to 180C gas mark 4

in a large saucepan, heat half the olive oil and fry the onion, celery and garlic for around 2 - 3 minutes until the onion is soft and turning translucent

add the pork mince and fry for a further 3 - 4 minutes, until the pork begins to brown

add the chopped tomatoes, tomato puree, ground coriander. paprika, oregano, cayenne pepper and lemon juice, season with salt and pepper and simmer for 10 minutes

add the wild rice and stir in, then set aside

while the saucepan of pork mince is simmering, prepare your romano peppers by carefully halving, de-seeding and removing the pith

place face-down on the baking tray and drizzle with the remaining olive oil. Brush or rub in so the peppers are well-covered, then roast for 10 minutes

remove the peppers from the oven, leave to cool for a minute or two (until they're safe to carefully handle), then turn them over

carefully scoop the pork mince and rice mixture into the peppers and place them in the centre of your oven for around 20 minutes, until they are well-cooked and beginning to blacken, and the the surface of the pork mince/rice mixture is beginning to form a crust

garnish with fresh coriander and serve, with rice, couscous or salad